Corona forces every company to think seriously about its future direction
The Corona crisis poses fundamentally new challenges for the economic system and companies. Markets, customers and supply flows will have different structures after Corona. Entire industries will be reassessed and will have to deal with changed industry rules. We are in the middle of a serious recession worldwide. Many companies, especially in the SME sector, which were already in economic difficulties before the crisis broke out, may already be on the verge of going out of business after Corona.
Nevertheless, Corona also offers opportunities. Corona forces every company to now think seriously about its future direction and to answer fundamental questions that had been shirked before the crisis - because they were uncomfortable:
1. what is your own competitive position?
2. are there competitive advantages to be exploited in the future? What makes the company unique from others?
3. are there future-proof products, services and resources for new target markets in the megatrends?
4. is the organization competitive and in line with the strategic direction?
Answering these and other strategic questions requires other instruments and methods that go far beyond those of a normal turnaround. Instruments used in the past to lead companies out of the crisis, such as classic turnaround management, which focused on restructuring the liabilities side of the balance sheet or aimed at increasing productivity and efficiency, are no longer effective in the current corporate and industry crises.
It is a matter of making fundamental changes in the companies in order to bring them into a better market position and to align them profitably in the long term. It is the original task of executive management not to look backwards but forwards!
A completely new type, a strategic business transformation with a focus on strategy development, will be required. A different type of reorganizer will also be in demand as a result of Corona - strategic and social competence will be at the forefront of his requirements profile. This will include the courage to think outside the box and lead change. Since anticipatory skills are a must for the new type of corporate reorganizer, lawyers will not be able to fulfill this requirement profile.
Strategic business transformation also makes use of classic and familiar restructuring measures such as staff reductions, cutting loss-makers, or streamlining the product and customer portfolio. The core task is always to ensure sufficient liquidity through concrete measures.
However, it goes beyond the cost reduction program or efficiency improvement program of the redevelopment.
The crucial points in a strategic business transformation and the differences to the past are as follows:
1. dedicated focus of business transformation on strategy development and its implementation versus operational cost-cutting measures during turnaround
2. Long-term profitable alignment through continuous improvement measures across the entire business transformation value chain versus ensuring short- and medium-term economic viability through drastic cost reductions and earnings improvements of classic turnaround
3. Strong focus on innovations in megatrend product areas that generate sustainable profitable growth.
4. increasing company value through long-term and sustainable profitability compared to a short- and medium-term viable organizational unit
5. Holistic approach compared to individual measures in classic refurbishment.
Essentially, a company's own opportunities to act and shape its business can still exist in the case of business transformation as opposed to restructuring, which can essentially be determined by the creditors.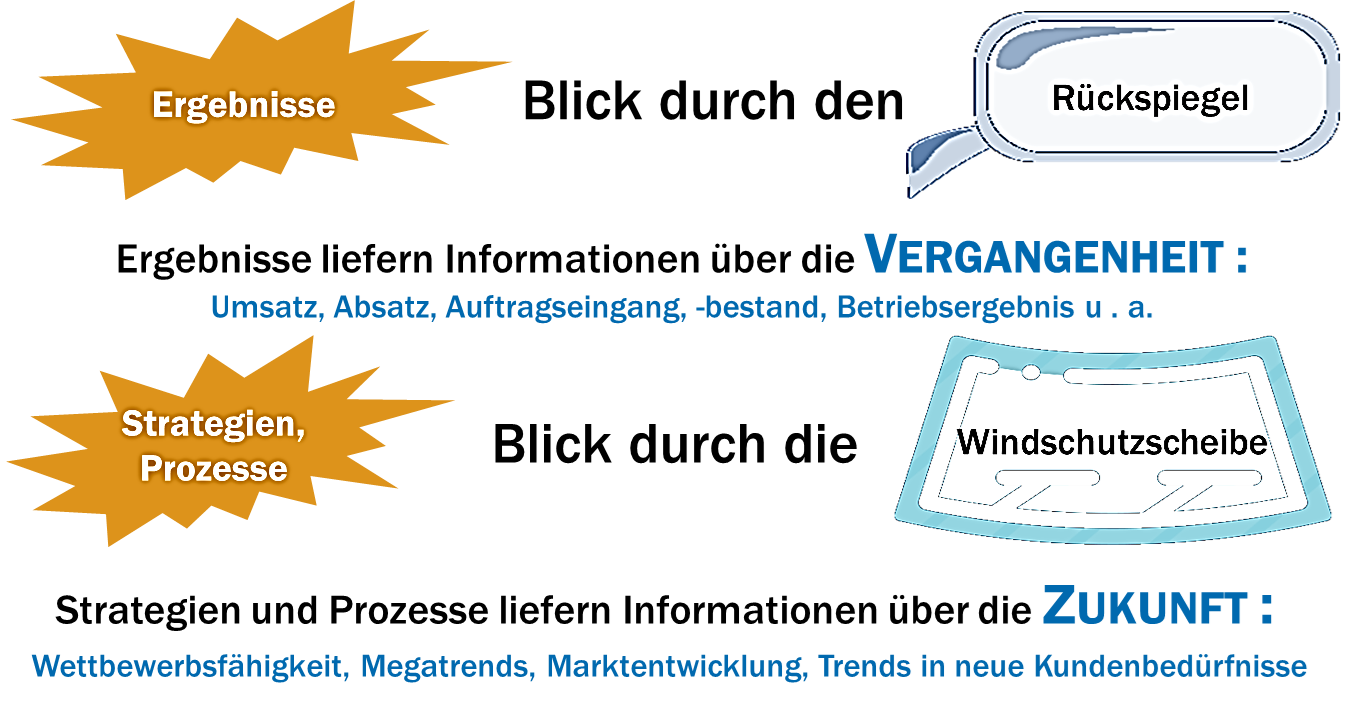 Corona will lead to a serious selection process for companies
Corona will lead to a serious selection process among companies. Only the strongest will be able to survive in the newly emerging markets. However, these will only be those companies that face up to all the requirements of a strategic business transformation head-on. Those that refuse to engage in a competitive strategy development process and continue to rely on old business models, methods and instruments of the past will fail.
Strategy development processes and their successful implementation are the original task of corporate management. The latter must act immediately now in the crisis for the time after the crisis. However, the process for management does not end with strategy development. However, too little attention is often paid to the decisive factors of communication and implementation. A strategy that is not clearly understood by the employees who have to implement it in day-to-day business can hardly have any effect. A successful strategy is reflected in clear goals and measures with unambiguous responsibilities and scheduled milestones that are regularly monitored by management.
Companies have always been successful when they radically changed their entrenched ways of doing things and then regained leading positions in their industries. These companies were the exception rather than the rule. Today, Corona challenges all companies to anticipate new requirements and mobilize the necessary internal and external resources to meet them. Prevailing strategies that remain closed to changes such as a market or technology shift will lead to a financial downturn - to remaining permanently in crisis or disappearing from the markets altogether - which in turn will force the need for change.
A business transformation that focuses more on strategy development is about making fundamental changes in companies by means of a resiient business model in order to put themselves in a better market position through clear competitive advantages. If the respective management is not able or willing to immediately start implementing a strategic business transformation that focuses on a radical reorientation in the crisis, a strategy-experienced CEO ad interim can also be the solution.