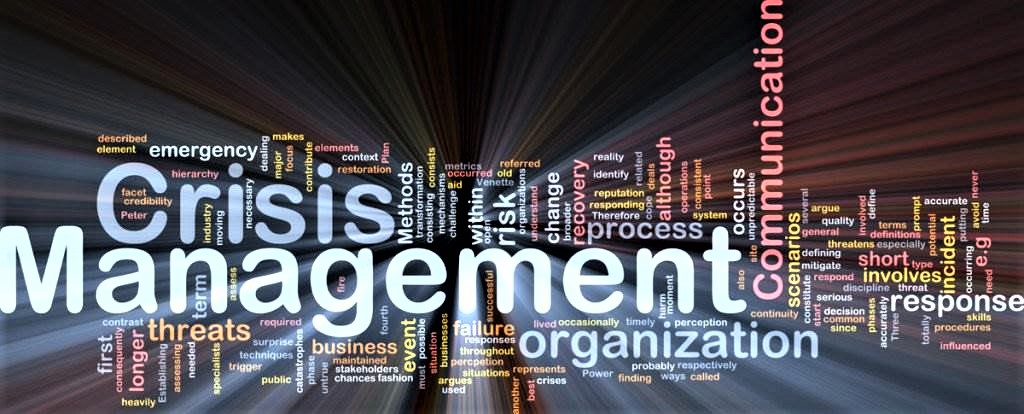 Very few commercial enterprises have proactive crisis management, let alone have developed a resilient business model or strategy, with the participation of all stakeholders.


SEViX understand "success-effective" to mean that the companies sustainably place themselves in the corridor between average and very good companies in their sector. So far, this has only been achieved by just fewer than 10 percent of the restructured companies.


Action is needed here.
| | | |
| --- | --- | --- |
| | | What are the benefits of resilient business models for companies? |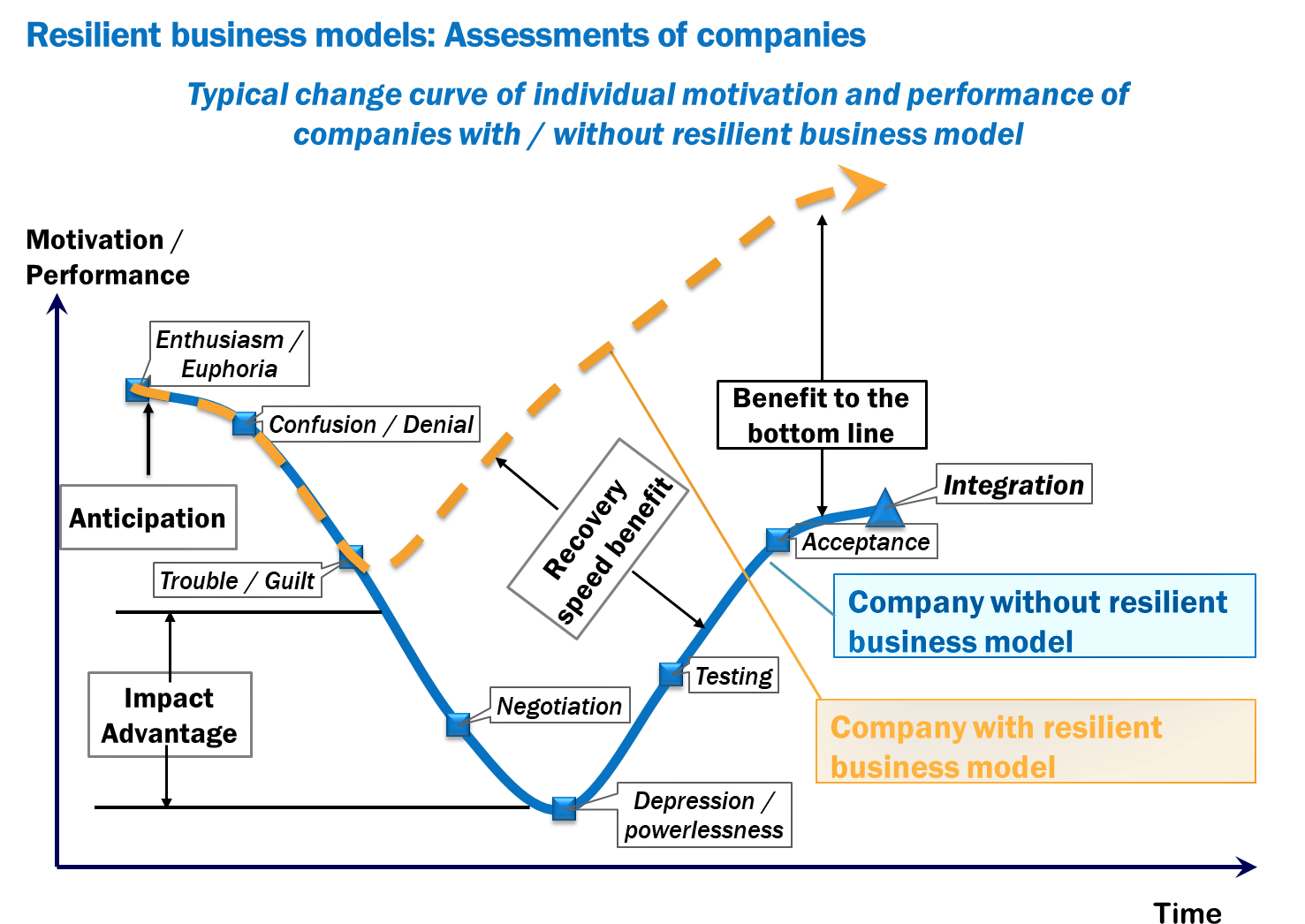 The first is an anticipation advantage, i.e., the ability to recognize threats more quickly. While this may not be reflected directly in performance, it can be detected through other signals, such as when a company lays out its resilience plans (which most companies were slow to do in the Covid-19 case). It can also lead to benefits in later stages.
Next is an impact advantage, which is the ability to better withstand or survive the initial shock. This can be achieved through better preparation or a more agile response.
Then there is a recovery speed advantage, which is the ability to recover more quickly from the shock by identifying and quickly and effectively implementing the adjustments needed to restore the previous level of operations.
Finally, there is a benefit to the bottom line, i.e., a better fit for the new post-shock environment.
| | | |
| --- | --- | --- |
| | | Strategy development process in practice with the participation of all stakeholders |
A strategy that is worked out in a development process is an essential and the most important building block of a strategic business transformation. The responsibility for developing a strategy clearly lies with the responsible management or, at best, with a CEO ad interim or business transformation manager. Strategy development is a supreme discipline and cannot be delegated to third parties. It should be managed like a project at the C-management level.
Nevertheless, questions must be clarified in advance:

How should the process proceed and be designed?
Who else is involved in the process?
Are workshops needed?
Which tools should be used?
What basic information such as SWOT analyses, balance sheets, P&L, protocols, and key figures is needed?
SEViX strategy development process takes place in phases. In practice, no classic or clear sequence has emerged. Individual phases cannot be separated from each other, and work steps can also run simultaneously. Sometimes the path leads from the later conception phase back to the business analysis. There was also a practical case where the vision was added only after the entire strategy had been presented. This is very unusual and should not correspond to a normal process.
In practice, current crisis situations, but also the resources available, led to increasingly different approaches. Even unconventional approaches can make it possible to present a strategy concept with a suitable business model as a result, to which all stakeholders can then commit.


The strategic goal of a strategic business transformation is always to position a company as an outperformer in the market. All strategy development phases make a respective contribution to the conception and implementation of the right strategy for this purpose. In one industry, different market positioning can lead to above-average returns. The appropriate positioning with the corresponding business model must be worked out for the respective company.


If we speak of a possibly "typical process" of a strategy development, we could assume the following 4 four, also 5 phases and work steps.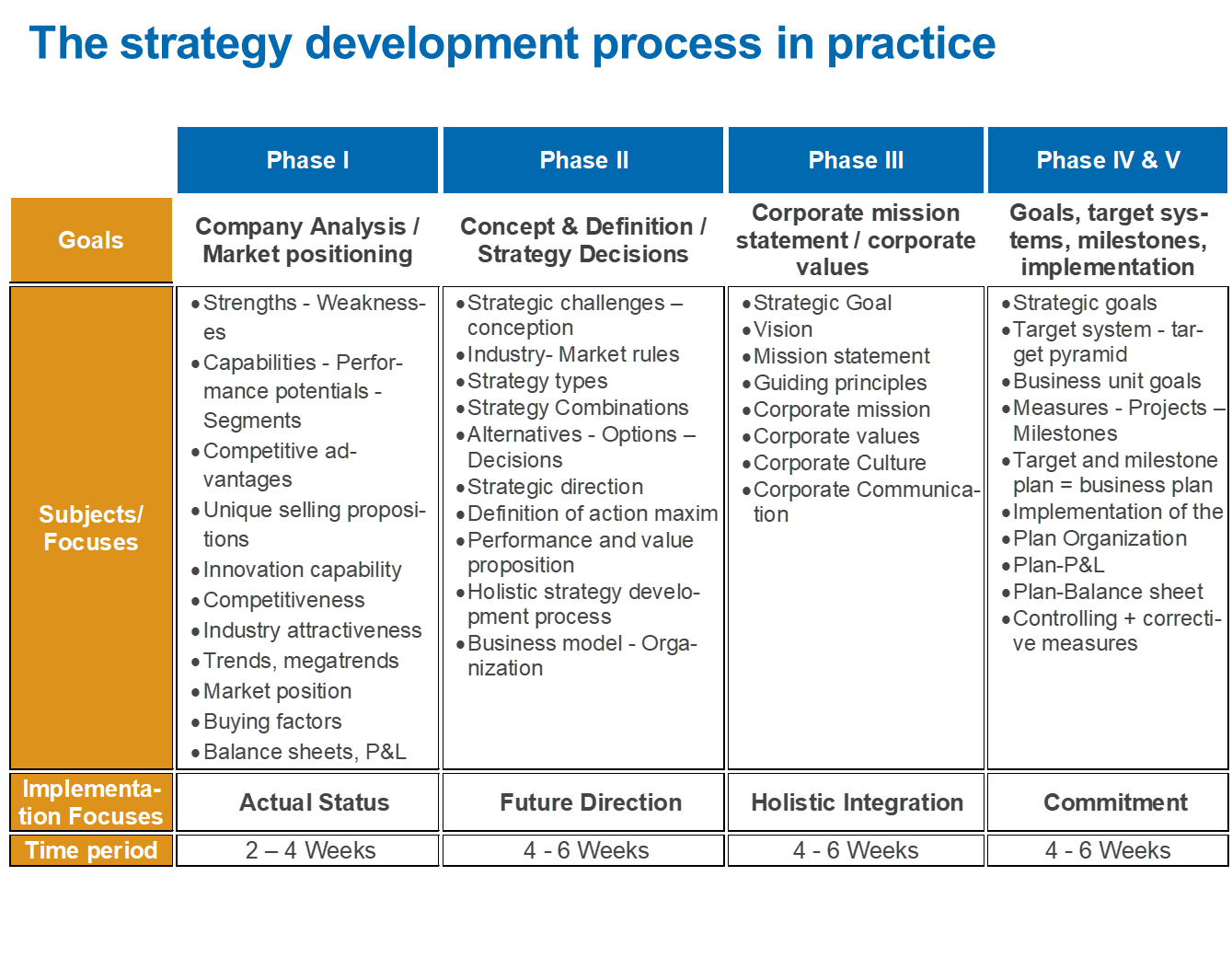 Please contact us directly if you need concrete help in the successful restructuring of your company, in strategy development and change management projects or if you have a need for a Managing Director / CEO ad interim / CFO ad interim or a Business Transformation Manager and a well-practiced team with implementation competence and passion.


Website: https;//sevix-group.com