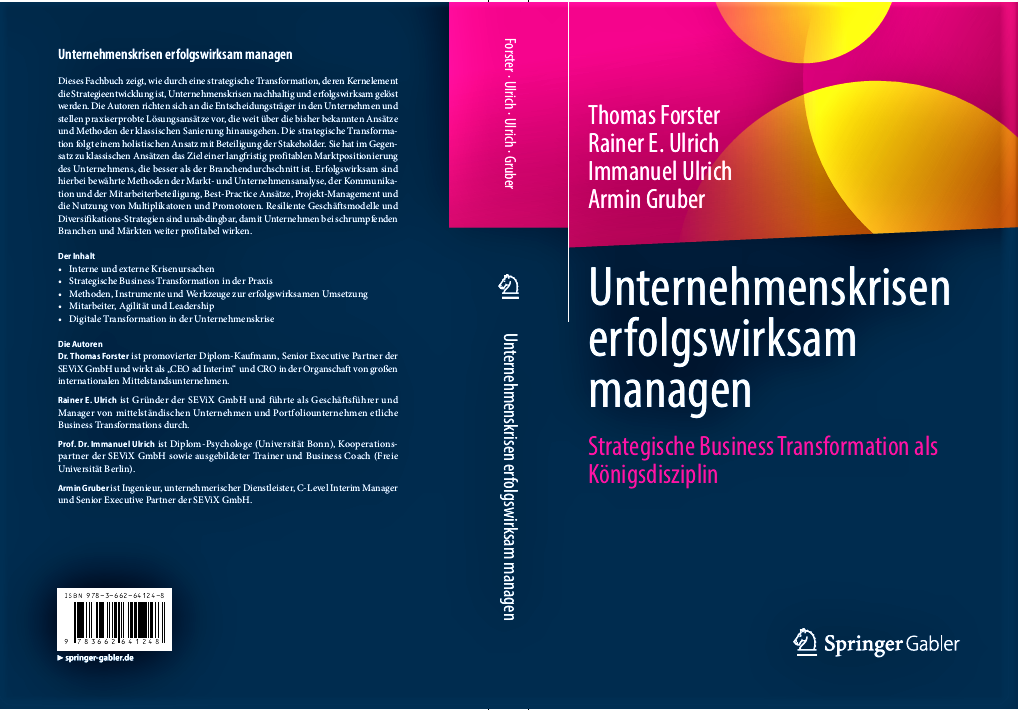 A book by practitioners for practitioners

Helps to recognize and solve business crises in a successful way

With many practical examples




eBook ISBN978-3-662-64125-5

Softcover ISBN978-3-662-64124-8
In this SEViX professional book, you will find not so much library knowledge, but the authors' experiential knowledge of how decision-makers can manage corporate crises successfully.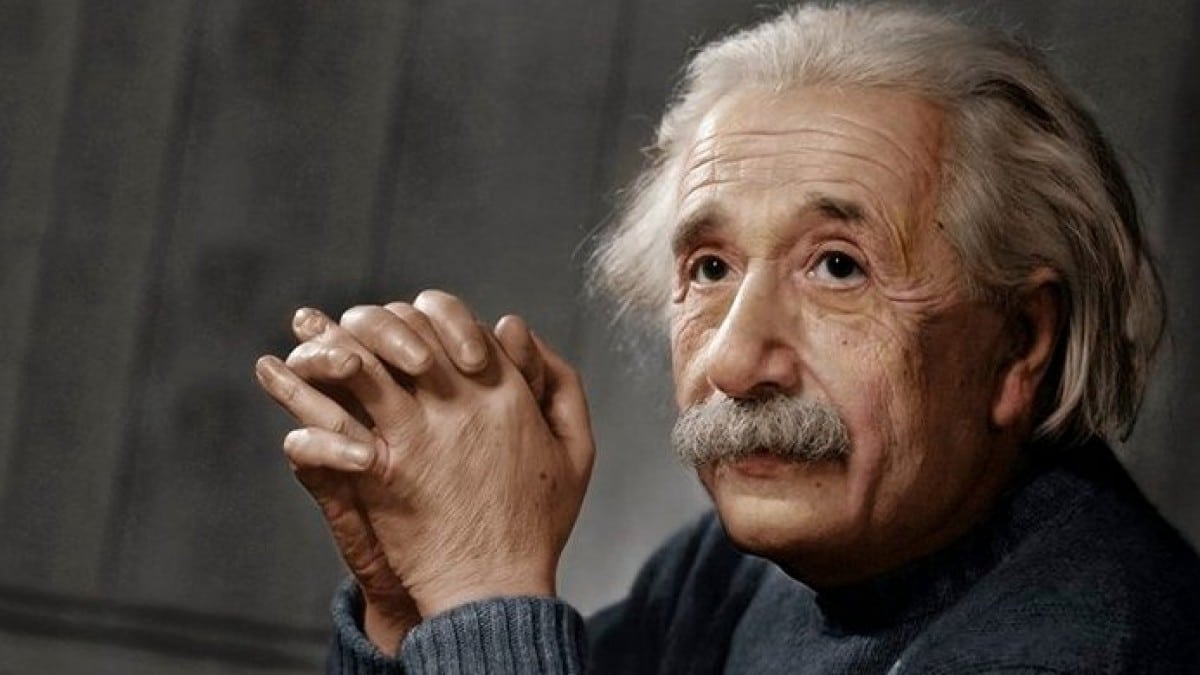 Albert Einstein made the following apt assessment of the world of experience:


"Pure logical thinking cannot yield us any knowledge of the empirical world; all knowledge of reality starts from experience and ends in it."
Einstein, Albert. Ideas And Opinions (S. 271). Crown Publishing Group.
This specialist book shows how corporate crises can be solved in a sustainable and successful manner through strategic transformation, the core element of which is strategy development. The authors address decision-makers in companies and present tried-and-tested approaches to solving problems that go far beyond the approaches and methods of classic restructuring known to date. Strategic transformation follows a holistic approach with stakeholder participation. In contrast to classic approaches, it aims to achieve a long-term profitable market positioning for the company that is better than the industry average. Proven methods of market and company analysis, communication and employee involvement, best practice approaches, project management and the use of multipliers and promoters are effective in achieving this. Resilient business models and diversification strategies are essential to ensure that companies continue to operate profitably in shrinking industries and markets
Internal and external causes of crises
Strategic business transformation in practice
Methods, instruments and tools for successful implementation
Employees, agility and leadership
Digital transformation in a business crisis
Anyone who has the privilege of writing such a book faces the great challenge of acknowledging all the people who have been involved. These are the authors and co-authors of this book. It quickly becomes clear that the events and experiential knowledge of the people involved in the process that contributed to the creation of this work would fill another book. It is far more than the accomplishments of individuals. A team of great people and their individual actions is the cause of this work. First of all, we would like to dedicate our message to the readers of our book: May the content of our book enrich your knowledge.
Dr. Thomas Forster holds a doctorate in business administration. As "CEO ad Interim" and CRO, he is active in the management of international companies in the manufacturing sector of the upper midmarket. He has a wide range of practical experience in business transformation, success-effective strategy development and its implementation, corporate restructuring and corporate value enhancement. He has been Senior Executive Partner of SEViX GmbH since 2017.


Rainer E. Ulrich has led several business transformations as CEO and manager of medium-sized companies and portfolio companies. He is extremely adept at successfully incorporating the ideas and insights of employees, colleagues, customers, suppliers and institutions into a new value creation architecture. Rainer Ulrich is the founder of SEViX GmbH, a company specializing in business transformation.


Prof. Dr. Immanuel Ulrich holds a degree in psychology (University of Bonn) and is a qualified trainer and business coach (Free University of Berlin). He has been working as a freelance personnel developer since 2009. In his award-winning doctoral thesis, he designed and implemented a personnel development measure for young professionals at universities and demonstrated its sustainable impact both on the participants (competencies and behavior) and on the client level, i.e. their students (learning successes). In 2014, he received the "Johannes-Wildt-Nachwuchspreis für hochschuldidaktische Forschung" (best dissertation) from the German Society for Higher Education Didactics.


Armin Gruber is an engineer, entrepreneurial service provider, C-level interim manager and senior executive partner of SEViX GmbH. He draws on almost 30 years of management and leadership experience in the operational business of medium-sized manufacturing companies and is particularly familiar with the high demands placed on suppliers by globally positioned corporate customers.


Please contact us directly if you need concrete help in change management projects or a managing director / CEO ad interim / CFO ad interim or a business transformation manager and a well-established team with implementation skills.